last nite, talked n talked, mum asked me to stop working 'bring all your children back to your home' hmm '50+ years old still need to take care all these children, when can I rest, life where got fun?' complaining loudly.. my heart being bang! I replied softly, 'next year, next year I will move out, bring 3 of them out n stay in klang' I was feeling upset, all sort of feeling in me. Digo told mum 'aiya, u talk only, later when they are away not even 1 week u gonna miss them again..'
don't know how to explain my feeling. i feel so sorry to trouble my parents, feel sorry to my children for being punished sometime just due to adult frustration, i feel sorry to laogong, for parents may look down or complain on him, due to me want to have secured environment for bbb edu..feeling sad for myself, coz my parents dont understand my feeling to stay with them n can company them too...just hoping when I am old, I would consider my words to my children, n don't hurt them intentionally.
many things we talked last night, n many stories are about me, 1 day will betray my parents n siblings. how sad it is. how I wish to tell them 'if I really did that in future, I was not betraying u all, but my God' hmm sometime, I would have that feel, you all get all the name for all the properties, then u all handle everything. don't imagine negatively about my character because of money matter. ppl who are care about money more than love, the trustworthy is not there.
mentally exhausted night.. I get myself a conclusion - the moral of the story is, talk less involve less suggest less on ppl issue. be like Eva, smile all the time when ppl talking to her.. then less issue n argument.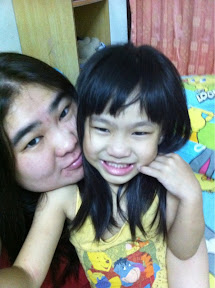 hmmm wonder why, most of the time my good intention being interpreted wrongly but ppl? manipulation of my good words is to protect ppl weakness n challenge my trueness? devils come out when money matter involved, when self benefits involved. I am not saint, but I really don't want to involve love in money matters. pls trust me in this n stop hurting me by saying 'what if 1 day u betray me..'
aaaa.. finished my breakfast sub n coffee, go to the office, start the month end closing. recently, I drink coffee, hmmm more headache.