my usual homepage of iPhone..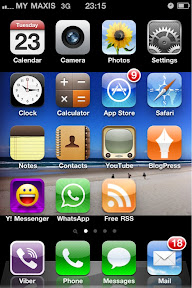 what is missing?
on the way back home today, with a full big stomach after buka puasa meal at the hotel, a thought splash in. I have spent time in talking and listening to people, I have neglected the private session with God, to learn His words.
last evening, a colleague of mine shared her story with me. the pain, the hurt feeling, the sadness that she has gone through made me respect her. with her story and her faith, I see God's work on her, I see God's love and blessing. at the same time, I see the lacking of myself. I take thing for granted, I am so blessed with all the happiness and easiness in life. compare to her, I told myself, I need to grow. appreciate life more.
this is the message I sent to her. I feel to hug her, support her, comfort her, but.. I only pray for her.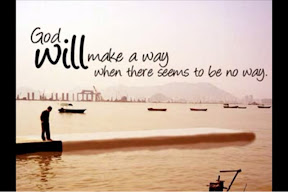 so, I read this before, we always asking God for this and that, we want God to listen to our prayer, we hope God can fulfil our demand.. but, have you paid enough time to listen to God's words? have we tried to do what He wants us to do? hmmm..
tonight, I want to turn to be a child, with the pure and simple mind and heart, I go near to Him.
我要專心仰賴你
不倚靠自己的聰明
在所行的事都要認定你
我要專心跟隨你
不倚靠自己的能力
在所行的路你必指引
將你的話語繫在頊項上
刻在心版上
主啊我站立敬畏你
你是道路真理和生命
走近你心意
獻上一切主啊我尊榮你